Back to staff directory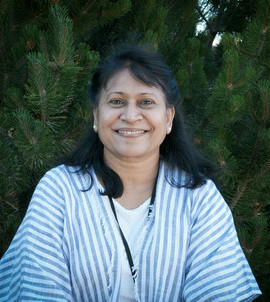 Elementary - Grade 2 Teacher
https://beatricealoysius.weebly.com
Hello! I am Beatrice Aloysius (a.k.a. Mrs. A, for Aloysius). Being offered a teaching position in LCS in 2019 was an answer to prayer. When I completed my first practicum in LCS in 2017, I fell in love with this school and the beautiful community of parents, students and staff. Every year, I would find myself coming back to join them for chapel at Advent, Easter or some other special occasion. The LCS community works hard to walk the talk of being Christians and it shows every day, in so many ways.
I was born and raised in Kuala Lumpur, Malaysia. I am married to a gem of a man, Aloysius, from Nigeria and we moved to Canada in 2016. We have 4 children, a son, David and 3 daughters, Ruth, Elisabeth and Hannah. David and Ruth are young adults. Elisabeth will be a student at the University of Lethbridge in the Fall and Hannah enters High School.
Having been educated in a missionary school, I value and am passionate about Christian education. We homeschooled all our children while in Malaysia and at the request of parents in our church community, I started a Christian Homeschool Centre under the church. Coming to Canada, I found I needed to go back to school before I could continue to pursue my passion. I did just that and am so glad to be a part of this great and amazing community at LCS.