Back to staff directory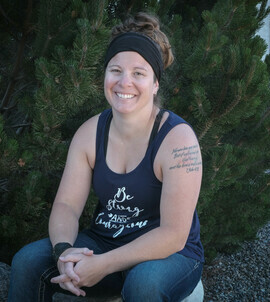 Middle School and Grade 6 Homeroom
I feel so blessed to be able to spend another year at Lethbridge Christian School, this year in the role of Grade 6 homeroom teacher. I love seeing individual learners grow and succeed in their unique, God given ways. I have a passion for finding new and exciting ways to make learning fun and meaningful in order to inspire lifelong learners.
When I am not at school, I play the role of ringleader and manager for the circus that is my husband and four girls. We enjoy swimming, camping and all types of fun adventures. I also find myself caring for our tiny zoo of animals which includes three horses, three rabbits, two skinny pigs, a hedgehog, a cat and a Bernese Mountain dog.
The verse that has provided the most encouragement and inspiration over my journey is 1 John 4:12 -No one has ever seen God; if we love one another, God abides in us and his love is perfected in us.